Google authorship and Google+ custom URLs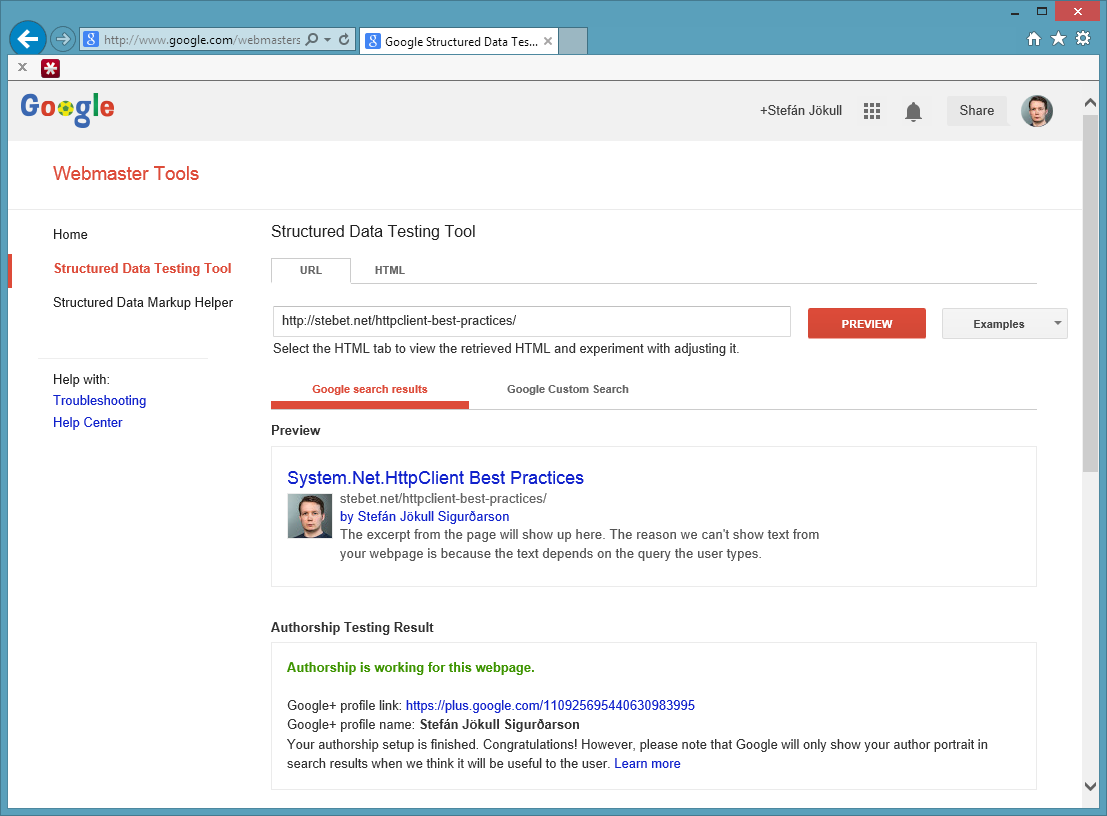 I have been trying to get Google Authorship to work properly with this Ghost blog for a while now as per these fine instructions from Christiaan Hendriksen. I added the necessary links into the footer of my blog pages as well as added link back to my blog on my public About page on Google+.
However Google seemed to be unable to verify this authorship, and that result was reproducible on the Google Structured Data Testing Tool, where it was also unable to verify authorship for my page.
Turns out the solution was simple. I was using the "standard" custom profile URL for the rel=author link to my Google+ page. This did not work at all and Google claimed that there was no public Contributor link back to this website, which is incorrect. When I changed it to the previous "not as friendly" profile URL everything started to work again, so hopefully my search results will soon have verified author information on them.
In conclusion, if you are having problems to verify authorship using your custom Google+ URL for author verification, try using the standard URL with the numeric ID. If you are having trouble finding the numeric URL, it can be found in the Google Webmaster Tools under Labs->Author Stats.
Hope this helps!